J-STAR SAFETY CONSULTANCY PTE. LTD.
J-Star Safety Consultancy is a Consulting, Training & Outsourcing company based in Singapore. We have a team of proficient quality and safety consultants experienced in conducting quality and safety training as well as preparing organisations for certifications to the various management system standards. We are dedicated to provide Workplace Safety & Health, Environmental and Quality services to various industries.
READ MORE
• bizSAFE risk management implementation
• ISO 9001 Quality Management System
• ISO 14001 Environmental Management System
• OHSAS 18001 Occupational & Health
Management System
• ISO 22000 Food Safety Management System
J-Star provides both public and in-house customized trainings for bizSAFE, internal auditors and many others. Our courses including bizSAFE level 1, bizSAFE level 2, Occupational First Aid Course with CPR+AED, Customized internal safety training. Kindly contact us for an in-house training quotation.
Our WSH outsourcing is an effective cost-saving strategy and a fast growing trend in many organisations. Outsourcing part or whole of the WSH function will allow the company to give greater attention to key business operational matters.
TAKING CARE OF YOUR BUSINESS WITH OUR SERVICES
• PRODUCTIVITY AND INNOVATION CREDITS (PIC)
• INNOVATION AND CAPABILITY VOUCHER (ICV)
• CAPABILITY DEVELOPMENT GRANTS (CDG)
• P-MAX SCHEME
• MARKET READINESS ASSISTANCE GRANT (MRA)
• WORKPRO
• PRODUCTIVITY INNOVATION PROJECT (PIP)
READ MORE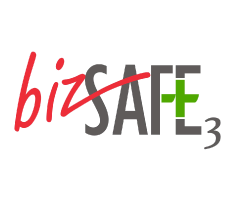 Copyright © J-Star Safety Consultancy Pte Ltd. All Right Reserved.