BIZSAFE RISK MANAGEMENT IMPLEMENTATION
bizSAFE is a five-step programme that assists companies to build up their WSH capabilities so that they can achieve quantum improvements in safety and health standards at the workplace. It applies to all types of businesses, trades and industries. In order to ensure a business is productive and profitable, a safe and healthy work environment has to be in place.
Companies in the bizSAFE community can proudly display the bizSAFE logo on their business collaterals (such as letterheads. name cards, etc.) as a reflection of their commitment to safety. In addition, bizSAFE enterprises enjoy other business privileges and advantages offered by bizSAFE partners who participate in this programme.
In this programme, there are five different levels to achieve. To start, your enterprise's top management must show commitment to WSH. The efforts must be sustained until a good WSH management system is achieved.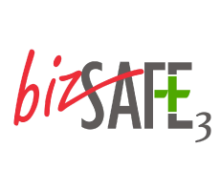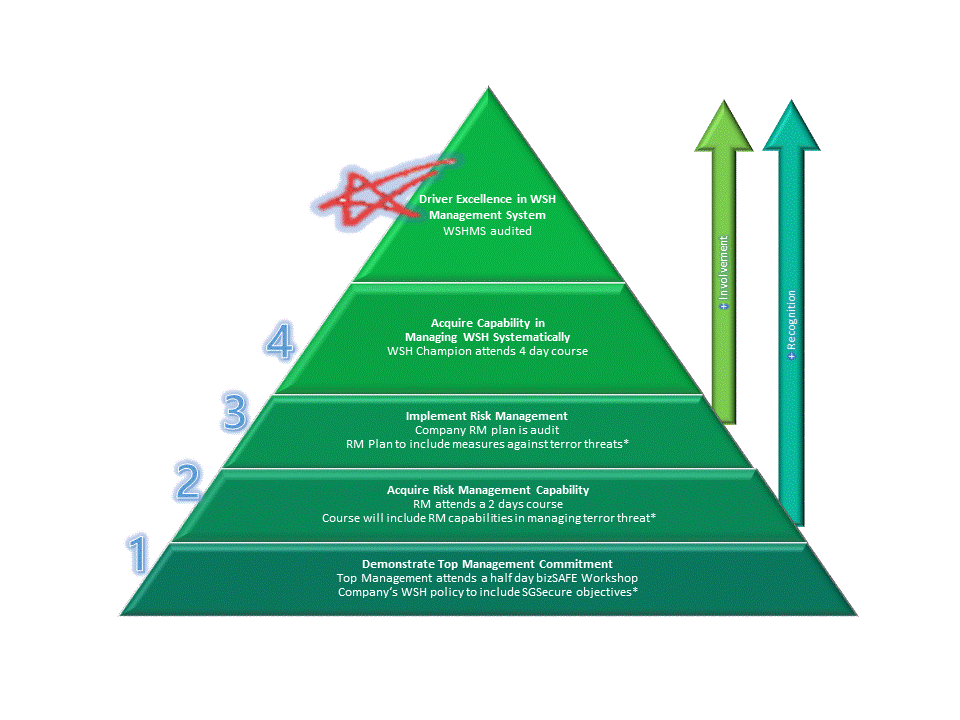 A Safe & Healthy Business is a Productive & Profitable Business.
Employers who implement an effective safety and health management system can reduce injuries and illnesses. The costs associated with these injuries and illnesses include workers' compensation payments, medical expenses, and loss in productivity.
The world's best enterprises believe that investing in Workplace Safety and Health (WSH) makes good business sense. It increases productivity, enhances the corporate image and makes a positive statement about the values of the enterprise. Good WSH standards contribute to an enterprise's competitiveness. Consumers and enterprises are more likely to engage business that practice good WSH.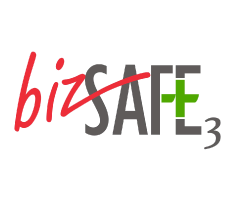 Copyright © J-Star Safety Consultancy Pte Ltd. All Right Reserved.