GGBS – GREEN AND GRACIOUS BUILDER SCHEME
What is GGBS – Green and Gracious Builder Scheme?
BCA launched the Green and Gracious Builder Scheme (GGBS) in February 2009 to promote environment protection and gracious practices during the construction phase of projects. It recognizes the efforts of builders in contributing to environmental sustainability in their development projects when they go green and adopt 'friendlier' construction site management and practices. It is also important for builders to be socially responsible to the environment, the neighbours and general public by gracious practices during construction. Hence the Green and Gracious Builder Scheme was introduced to raise the environmental consciousness and professionalism of builders. Together with the BCA Green Mark Scheme, this scheme will form part of the holistic framework to shape a sustainable built environment for Singapore
Q: Which company need to apply?
Companies which wish to apply for BCA Contractors Registry System (CRS) registration in work heads CW01 and CW02 and financial grades from A1 to B2 are required to obtain Green and Gracious Builder Scheme (GGBS)
Q: What is the difference between GGBS and ISO 14000? Am I exempted from GGBS if I am ISO 14000 certified?
ISO 14000 is an international standard for environmental management system whereas GGBS is a BCA certification scheme where a company needs to demonstrate its performance to specific sustainable and gracious construction practices before it can be certified. While there are some similarities in environmental management and sustainable construction practices, ISO 14000 certification is not equivalent to and cannot be used to exempt from GGBS certification.
Green and Gracious Builder Scheme (SMC)
GGBS (SMC) was launched in April 2014 to encourage small and medium construction (SMC) firms to work in a smart and responsible manner. GGBS focuses on both green and gracious practices while GGBS (SMC) focuses on gracious and applicable green practices. The resource and cost intensive requirements in GGBS were also omitted from the customised scheme for SMCs.

The schemes are open to all construction companies which carry out construction works with significant impact on the environment and community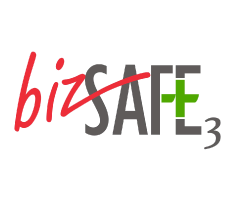 Copyright © J-Star Safety Consultancy Pte Ltd. All Right Reserved.