ISO 14001 – ENVIRONMENTAL MANAGEMENT SYSTEM
What is ISO 14001 – Environmental Management System?
ISO 14001 is an internationally accepted standard that sets out how you can go about putting in place an effective Environmental Management System (EMS). The standard is designed to address the delicate balance between maintaining profitability and reducing environmental impact. It helps to maps out a framework that a company or organization can follow to set up an effective environmental management system. Any organization regardless of its activity or sector is able to use this framework. Using this will provide assurance to company management, employees as well as external stakeholders that the environmental impact is being measured and improved on.
ISO 14001 provides both tangible and intangible benefits.
• Improved corporate image among regulators, customers and the public.
• Improved perception and understanding of key environmental issues by all within the organisation.
• A framework for continuous improvement of the organisation's environmental performance and an improved ability to comply with regulatory requirements.
• To reduce the cost of wastage by finding ways to save resources and hence reducing pollution & waste management problems, leading to profit improvement.
• Lowering business cost through reducing resources consumption and waste production.
• Commitment to social responsibilities.
• Retaining environmental knowledge and ensuring information is effectively communicated.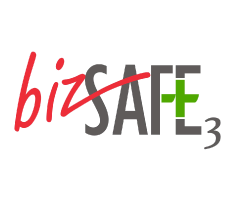 Copyright © J-Star Safety Consultancy Pte Ltd. All Right Reserved.