ISO 22000 – FOOD SAFETY MANAGEMENT SYSTEM
What is ISO 22000 – Food Safety Management System?
ISO 22000 is an internationally recognised standard designed to systematically ensure food safety at every link of the supply chain, including inter-related organisations such as producers of equipment, packaging material, cleaning agents, additives and ingredients. The standard incorporates the principles of HACCP (Hazard Analysis and Critical Control Point) with prerequisite programmes (PRPs), and other critical components of a management system to create a harmonised food safety management standard.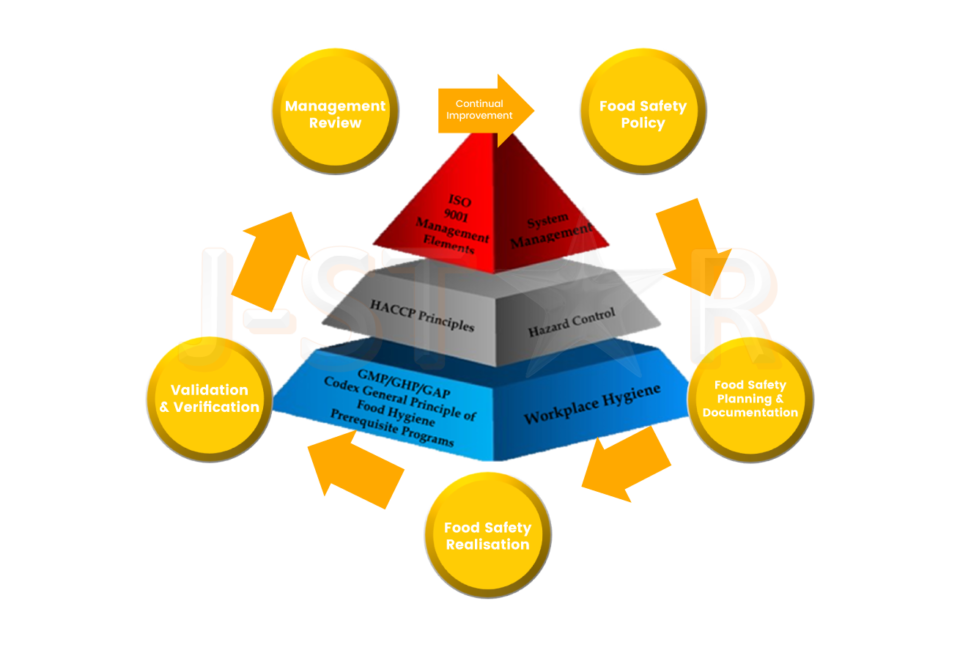 • To plan, implement, operate, maintain and update a food safety management system aimed at providing products that, according to their intended use, are safe for the consumer.
• Demonstrate compliance with applicable statutory and regulatory food safety requirements.
• Evaluate and assess customer requirements and demonstrate conformity with those mutually agreed customer requirements that relate to food safety, in order to enhance customer satisfaction.
• Give suppliers and stakeholders confidence in your hazard controls and food safety standards.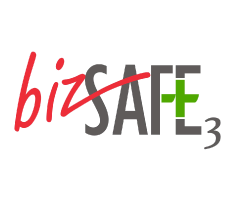 Copyright © J-Star Safety Consultancy Pte Ltd. All Right Reserved.