OTHER SERVICES WE PROVIDED FOR YOU
• bizSAFE awards
• Construction Safety Audit Scoring System (CONASS)
• Apply to be approved scaffold contractor
• Apply for overtime exemption
• Application and renewal of factory permit/license
• Application of temporarily occupational land (TOL)
• NEA Clean Mark Accreditation Scheme
• BCA / NEA / AVA licensing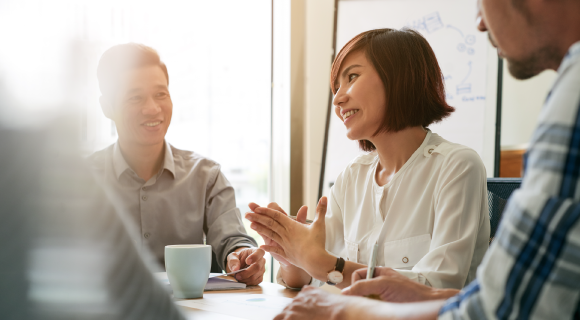 bizSAFE Enterprise Exemplary Award
The bizSAFE Enterprise Exemplary Award recognises Small-and-Medium-sized Enterprises (SMEs)
that are on bizSAFE Level Star with outstanding WSH performance and standards.
• Enterprises winning the Exemplary Awad for 3 consecutive years will be honoured with a Gold Award;
• Applicant shall nominate an employee for the bizSAFE Champion Award as part of the submission.
Construction Safety Audit Scoring System (CONASS)
Construction companies with a worksite contract sum of $30 million or more need to submit their workplace's safety and health management system (SHMS) audit using the Construction Safety Audit Scoring System (ConSASS).
Apply to be Approved Scaffold Contractor
What is an Approved Scaffold Contractor?
Any organisation that wants to erect scaffolds (except a tower scaffold, a trestle scaffold or any scaffold with a height of less than 4 metres) must first get written approval to be an Approved Scaffold Contractor (ASC).
An ASC is in charge of the overall operation. It does the following:
– Carries out the erection, installation, re-positioning, alteration or dismantling of scaffolds.
– Ensures that there are enough erection and rigging teams who are properly instructed to do the work according to the manufacturer's procedure.
– Is responsible for erecting scaffolds that are in good condition and type-tested by a recognised testing body in accordance with a standard or specification acceptable to the Commissionerand that it complies with the WSH (Scaffold) Regulations, and other relevant Regulations and other conditions as may be imposed by the Commissioner as deemed fit.
If you want to be an ASC, you must prove that you have the expertise, knowledge and resources to do the work. You can also apply to be an ASC if you are a factory occupier or main contractor who wants to erect your own scaffolds.
To apply, you must meet the following requirements:
– Employ a minimum of 2 scaffold supervisors and 5 scaffold erectors. The employees must complete a training course approved by the Commissioner to carry out work with scaffolds. If the supervisors or erectors are foreign workers, they must be direct employees.
– Be registered with the Accounting and Corporate Regulatory Authority (ACRA).
– Obtain a bizSAFE Level 3 or above certification; for example, bizSAFE Partners or bizSAFE Mentors.
Apply for Overtime Exemption
For companies that want to be exempted from the maximum hours of overtime stipulated in the Employment Act.
Under the Employment Act, an employee must not work more than 44 hours per week or 12 hours a day. This translates to about 176 hours per month. Beyond the 176 hours of normal work, 72 hours of overtime work is allowable per month. When overtime work exceeds 72 hours per month, OT exemption approval is necessary. A company seeking overtime exemption must conduct a risk assessment on the work activities to be undertaken during the overtime exemption period.
FACTORY NOTIFICATION OR REGISTRATION REQUIREMENTS
If your workplace is defined as a factory under the WSH Act, depending on the risk level of the activities performed, you must either notify or register the premises with MOM. You do not need to register or notify a non-factory workplace.
Application of Temporarily Occupational Land (TOL)
We assist contractors who have been awarded development projects can apply to the various agency for a C to set up temporary worksite on State land.
We provide service for Topographical Survey Plan and Layout of Site Survey Plan for submission to HDB
NEA Clean Mark Accreditation Scheme
Previously known as Voluntary Accreditation Scheme, The NEA Clean Mark Accreditation Scheme was launched on 21 July 2010. The scheme was jointly developed by NEA, MOM, WDA and NTUC's e2i, in consultation with industry representatives and Unions. It recognises companies that deliver high standards of cleaning through the training of workers, use of equipment to improve work
processes, and fair employment practices. Since its first launch, the scheme has been revised after taking into consideration industry's feedback. The Enhanced Clean Mark Accreditation Scheme was open for application on 1 Nov 2012.
The Clean Mark Accreditation Scheme has been enhanced to raise the overall standards and professionalism of the cleaning industry through better employment practices and productivity initiatives, together with a new accreditation requirement on progressive wages.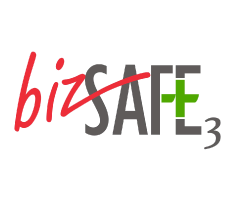 Copyright © J-Star Safety Consultancy Pte Ltd. All Right Reserved.