Outsourcing is an effective cost-saving strategy and a fast growing trend in many organisations. Outsourcing part or whole of the WSH function will allow the company to give greater attention to key business operational matters.
J-Star Safety deploys qualified WSH professionals to help your existing staff and can mentor less experienced staff or managers to accomplish your WSH goals and objectives. We can customize the structure and framework of our scope to match the level of risk and maturity of your organisation.
Our WSH professionals have vast experience relevant to all major commercial, industrial, and service sectors.
We delicately ensure our professional services are of great satisfaction to our clients. If the services
you are looking for is not listed below, do take pleasure in engaging us to explore the possibility of
providing one.
Our range of professional deployment includes:
• Workplace Safety & Health Officer (WSHO)
• Workplace Safety & Health (WSH) Coordinator
• Environmental Control Officer (ECO)
• Earth Control Measures Officer (ECMO)
• Fire Safety Manager (FSM)
• Work at Height Manager / Assessor
• Confined Space Safety Assessor
Contact us at +65 87816807 to identify a suitable consultant for your organisation.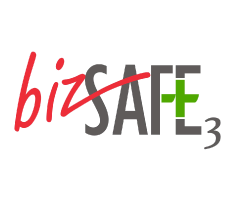 Copyright © J-Star Safety Consultancy Pte Ltd. All Right Reserved.